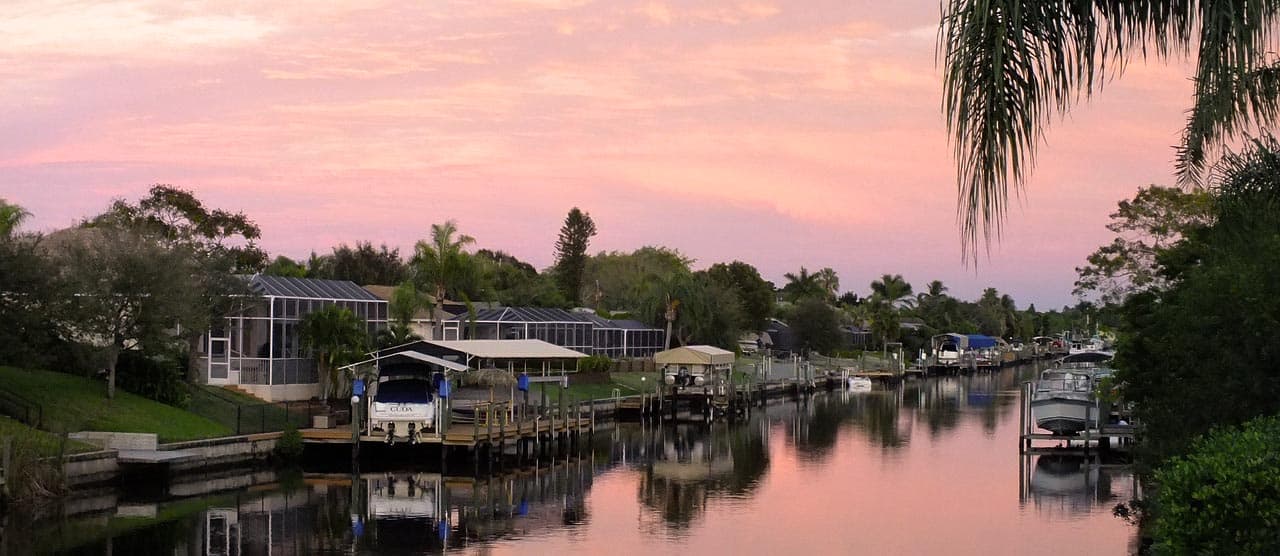 If you are considering moving to Florida for its sun and fun, you should definitely have a look at Cape Coral. Firstly, you won't be disappointed by the weather. Florida is known as the Sunshine State for a reason: there is an average of more than eight hours of sunshine every day, with more than 10 hours per day in July. Whatever your outside interests, you'll seldom find you have to worry about inclement weather, and most residents get by without even owning a heavy coat. It's true that there are occasional storms and even hurricanes. However, most residents accept that as a minor inconvenience compared with living month after month in cold and ice.
More than Weather
Florida offers far more than a balmy climate and consistently sunny days. You also find many areas of Florida offer the safest and healthiest lifestyle of any in the United States. Cape Coral, for example, is ranked as one of the safest cities in the state and the U.S. as a whole. According to the FBI's National Crime Report for 2011, Cape Coral was first in the state as the city with the lowest violent crime rate and number three for total property crimes. The FBI bases these rankings on reported incidents per 100,000 residents and Cape Coral was compared with other cities having a population of 75,000 or more.
You can gain even more confidence in how safe Cape Coral is by looking at national crime statistics as reported by the FBI. 155 cities in the U.S. have a population greater than 150,000 who participate in the FBI crime reporting program. Of these cities, Cape Coral ranks sixth as the safest place to live concerning violent crimes, and 27th overall when including property crimes.
A Great Lifestyle for All Ages
Still, sun and safety are only two of the many reasons that individuals and families choose to move to Cape Coral. From young professionals with new families to empty-nest retirees, many see the city as a great location that has ready access to the Gulf and many other Florida attractions.
At the same time, the area has developed and maintains a small town, family-centric feel as the carefully planned growth has been well managed. You will find a great beach on the river that is not overwhelmed with tourists, along with many community amenities. These include tennis and racquetball courts, a public swimming pool, marina and pier, and even a great waterpark.
Along with all the outstanding shopping opportunities nearby, Cape Coral has its several attractions in and near the city. For example, Matlacha (pronounced Mat-la-shay) is considered by many to be a mini-Key West with its art galleries, restaurants, and other attractions.
If you are considering Florida as a new residence, you will want to check out Cape Coral. We offer you a great place to live with ready access to other gems of our state such as Fort Myers Beach, Captiva, Lover's Key and Sanibel Island just a short drive away (and at a fraction of their prices).
Cape Coral Mortgage, Inc.
3512 Del Prado Blvd. S.
Cape Coral, Fl. 33931
(239) 540 5555