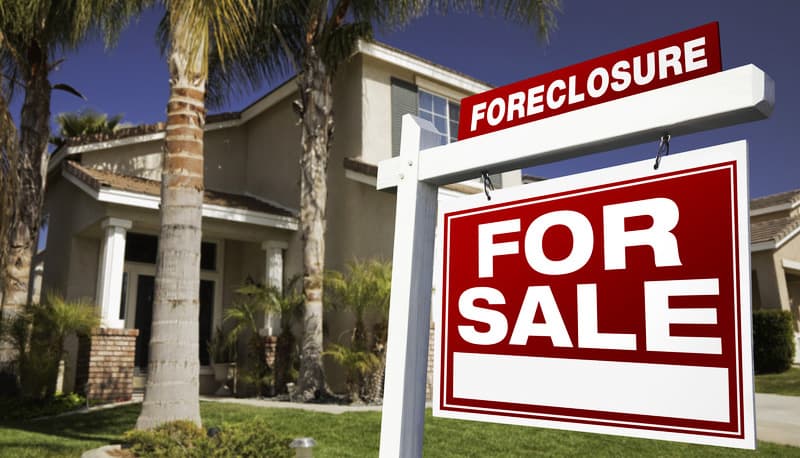 Nearly ten years have passed since the earliest signs of a coming of mortgage defaults and a foreclosure avalanche became apparent in Cape Coral, but the good new is that the negativity is disappearing from the local housing market.
A recent report by RealtyTrac, a leading real estate analytics firm, indicates that Cape Coral is among 216 metro areas with foreclosure levels that are 93 percent below their peak levels. What this means for Cape Coral is that the vast majority of mortgage borrowers are current on their monthly payments and unlikely to fall behind or get into a default situation.
The RealtyTrac report put the nationwide foreclosure situation at a nine-year low. The current climate for mortgage lending in Cape Coral and Southwest Florida is very positive; in fact, real estate analysts believe that the foreclosure rate could reach levels of less than one percent by 2018, which will mark the 10-year anniversary of the subprime mortgage meltdown that precipitated the global financial crisis.
A Positive Future for the Cape Coral Housing Market
The current situation in Cape Coral is certainly a far cry from the dark days of late 2006 to early 2013. Cape Coral was besieged by real estate speculators who had no intention of putting any "skin in the game," which means that they were opportunistic flippers who thought nothing of losing their dubious real estate investments to foreclosure.
The American mortgage market these days is looking very solid, and real estate markets such as Cape Coral are very active for all the right reasons.
In early May 2016, government-sponsored mortgage giant Freddie Mac reported that home lending rates were close to their lowest levels of the year. The benchmark 30-year fixed mortgage stood at an average of just 3.61 percent. The average 5-year adjustable rate mortgage stood at 2.85 percent, about .05 lower than last year.
Over the last two years, Cape Coral has become a very attractive destination for first-time home buyers, and this is paramount for the local real estate economy.
In 2008, when speculators were abandoning their Cape Coral mortgage obligations at a dizzying pace, most of the properties heading into foreclosure were second homes. In many cases, these properties were falsely flagged as primary homes by unscrupulous investors so that they could get a better interest rate on their home loans.
What is happening in Cape Coral at this time points to an extraordinary recovery for the housing market. Speculators are nowhere to be found; instead, first-time home buyers and young families are being attracted by the job market, the pleasant weather, the quality of life, and the affordable properties.
Sellers in Cape Coral are also being more proactive than they used to be. In 2005, all they needed to do was stick a "For Sale" sign on their front yards to start a bidding war among greedy buyers looking for opportunities to flip. These days, they are trying to improve the curbside appeal of their properties, and many are adding swimming pools, an improvement that can increase the selling price up to $45K. Contact Cape Coral Mortgage to find out how you can take advantage of the recovering house market in Cape Coral today!
Cape Coral Mortgage, Inc.
3512 Del Prado Blvd. S.
Cape Coral, Fl. 33931
(239) 540 5555